Our Team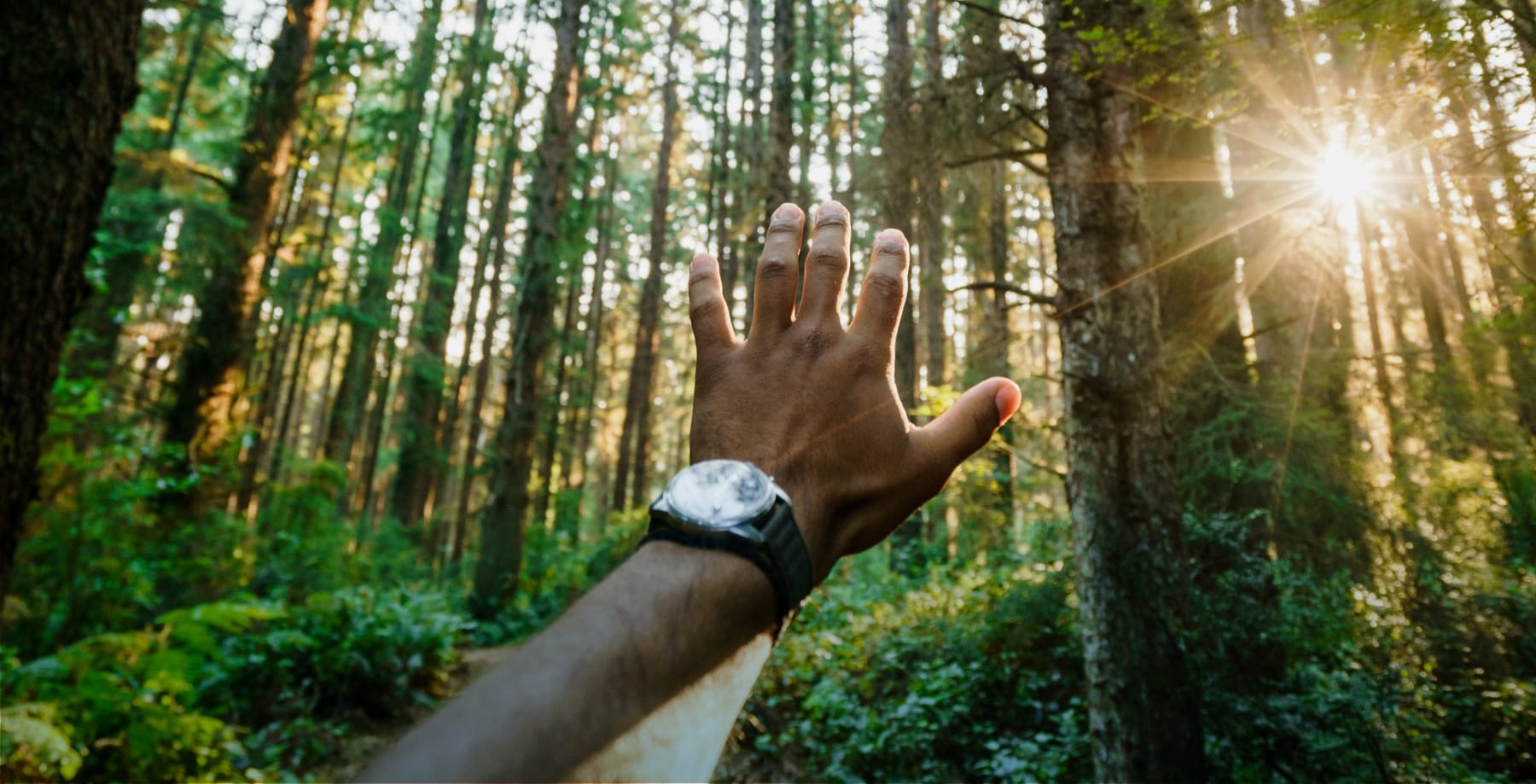 Staff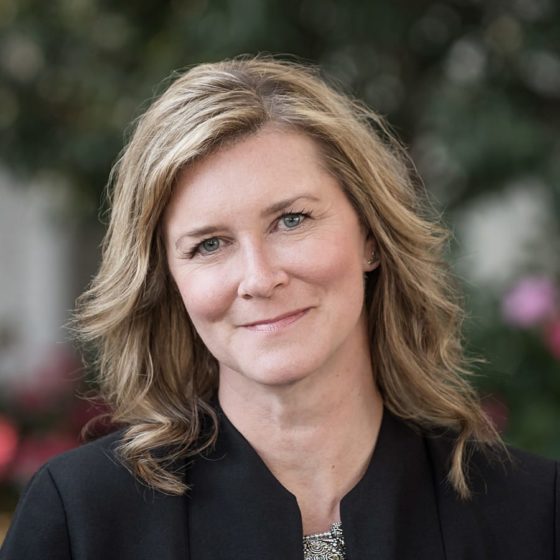 Kindley Walsh Lawlor
President and CEO
Since launching Parks California in 2018, Kindley has led the efforts in building partnerships with the California Department of Parks and Recreation, philanthropies, corporations, and community groups to make our public lands more welcoming, inclusive and climate resilient.
Kindley led human rights and environmental efforts at Gap Inc. and Gap Inc. Foundation, – serving as a designer of multi-stakeholder solutions and public/private partnerships, working globally in over 25 countries.  Kindley prioritizes mentorship and board service, including past board tenure with UC Berkeley Haas Center for Responsible Business and the International Labour Organization's Better Work Advisory Committee; she currently serves on the board of the Western National Parks Association (WNPA).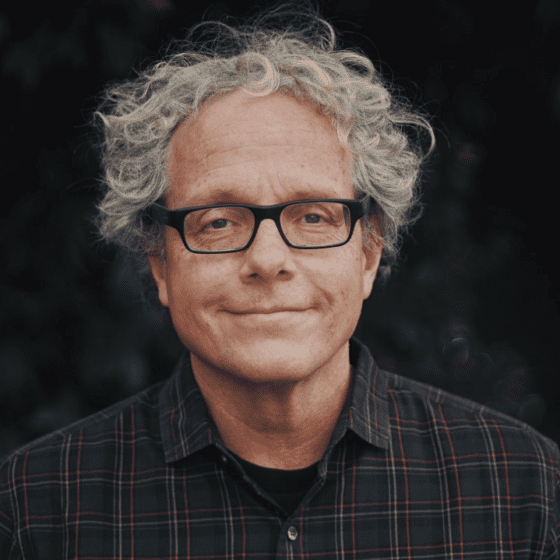 Michael Bridges
Development Director
Supports organizational fundraising efforts, fostering relationships with an incredible network of donors and funders that make the Parks California mission possible.
Michael previously worked in roles that span philanthropy, political campaigns, public policy, and business start-ups, helping to raise millions to expand economic justice, human rights, and environmental protections. Embracing cross cultural experiences, Michael's  development and startup work has taken him to Indonesia, India, Germany, Peru, and many parts of the U.S. for a variety of projects, from helping to save and restore open spaces to expanding educational opportunities for students in under-resourced communities. His start up experience includes co-founding successful businesses in entertainment, tourism, and technology. Michael serves on the board of the Glendale Parks and Open Spaces Foundation, and the PTA Board at the public school his children attend.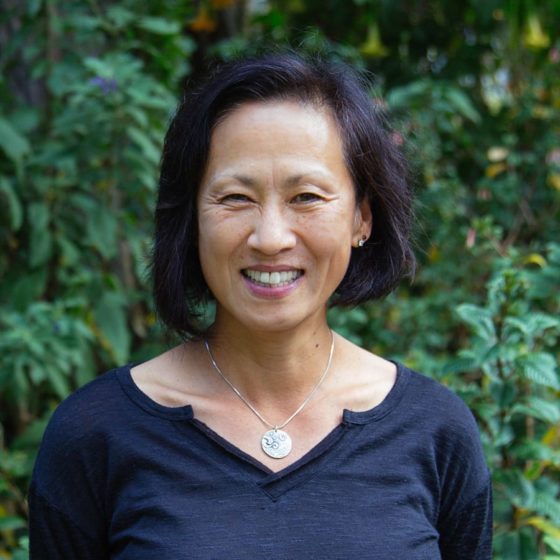 Heana Chung
Vice President of Operations & Finance
Leads the establishment and implementation of the infrastructure needed to grow and support Parks California.
Heana served as an Interim Executive Director at Recovery Café San Jose and held several executive positions during her 16 years at Positive Coaching Alliance (PCA), including Chief Operations Officer and Chief Financial Officer. She led the national expansion of the organization from one to 18 chapters, in addition to overall management of the organization's operations and finances. Prior to joining PCA, she spent more than 15 years in executive management positions at information technology companies.  
Heana currently serves on the board of Adventure Scientists and is mentor to young executives.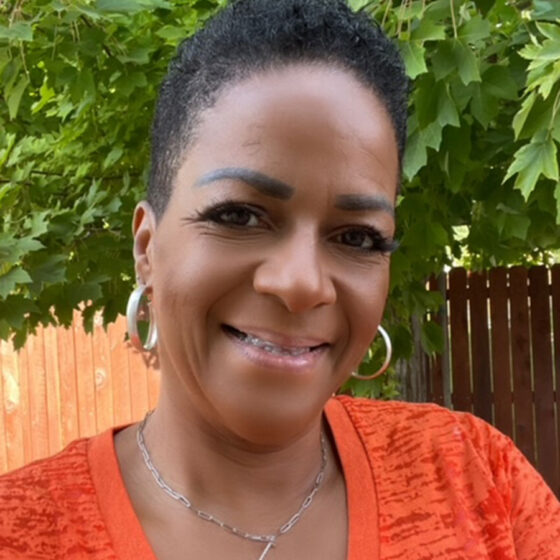 Teresa Evans
Business Operations Administrator
Responsible for Parks California's overall office administration
Teresa has worked as a career administrator for more than 20 years, gaining experience working for a diverse mix of both private and public organizations. Adept at organizing, streamlining, and increasing efficiencies Teresa brings her administrative and technical expertise in support of the Parks California leadership team. Prior to joining Parks California, she worked for a private aviation start-up as a document control manager and FAA liaison. Teresa earned her B.S. in Business Administration at Walden University. In her spare time Teresa enjoys traveling around California with her family exploring parks, beaches, campgrounds, and sporting event venues.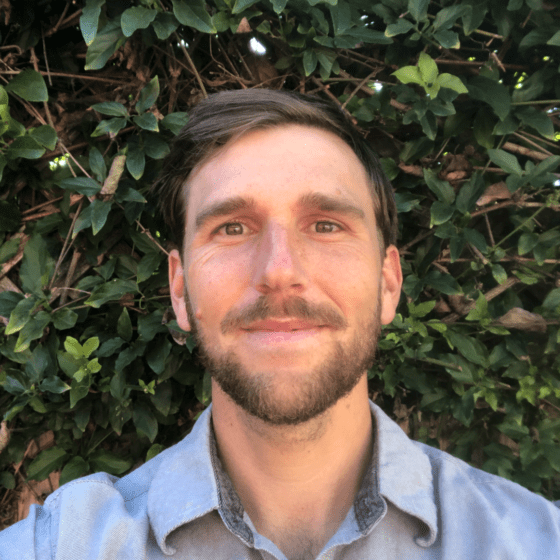 Gabe Griffiths 
Natural Resource Data Management Analyst
Works with natural resource data to assist multiple collaborating partners with data management and analysis.
Gabe is a passionate and dedicated natural resource professional and has held a number of positions with varying agencies around the state of California. He has worked as a research aide, education and outreach associate, and most recently as a vegetation resource technician with the California State Parks, Sierra District. Gabe holds a Bachelors Degree from San Francisco State in Geography with an emphasis in the Physical Environment and Geographic Information Systems, as well as an Associates of Science from Foothill College in Geographic Information Systems and Technologies. He loves using resource management in partnership with ecological data to help decision makers better understand issues at a variety of scales. Gabe is an avid traveler having spent time exploring North America, Central America, Europe, Southeast Asia and Australia. He loves surfing, backpacking, mountain biking and learning anything and everything about the natural world.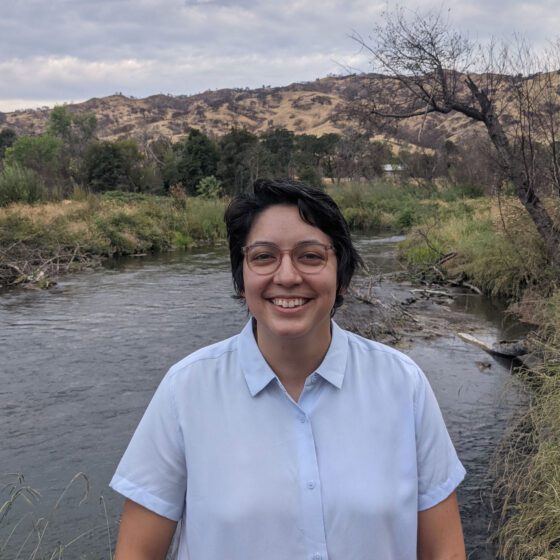 Emily Henry
Associate Program Manager, Grants and Contracts
Manages the operational and grant making components of Parks California Programs division.
Emily is a passionate non-profit professional having held positions at several Sacramento-area non-profit organizations such as the California Primary Care Association and Legal Services of Northern California. Their previous roles have included grants management, fundraising, project management, grant writing, and most notably, the build out and administration of several grant-making programs totaling more than $5 million. Outside of the office, you will find Emily scheming up her next kayaking, backpack, or camping adventure and they hope to one day section hike the Pacific Crest Trail. Emily currently serves as the Co-President of the Prytanean Alumnae Association at Davis.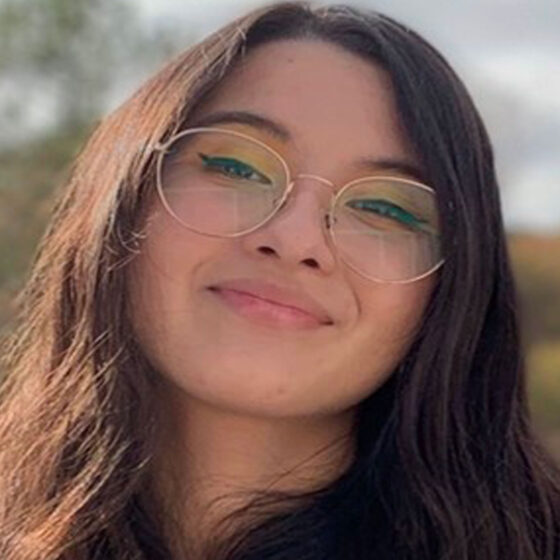 Barbara Kipreos
Resource Stewardship Intern
Barbara is researching best practices in how landscape-scale collaboratives foster Justice, Equity, Diversity, and Inclusion values in their partnerships and stewardship work across California.
Barb Kipreos is a second-year graduate student at the University of California, Irvine's Masters in Conservation and Restoration Science Program. She serves as a board member on the nonprofit Friends of Harbors, Beaches, and Parks, working on expanding equitable park access in Orange County. Barb is also a council member of the ARDEI (Anti-Racism, Diversity, Equity, and Inclusion) Council within the UCI Ecology and Evolutionary Biology Department, which works on departmental reform. While an undergraduate at the Georgia Institute of Technology, Barb interned with Georgia Audubon, helping to manage Project Safe Flight, a community science program investigating bird-building collisions. She is combining her interest in community science and collaboration to start a similar program which will be the first long-term bird collision monitoring program on the U.S. west coast, partnering with Sea and Sage Audubon, University of California, Irvine, and Irvine Valley College.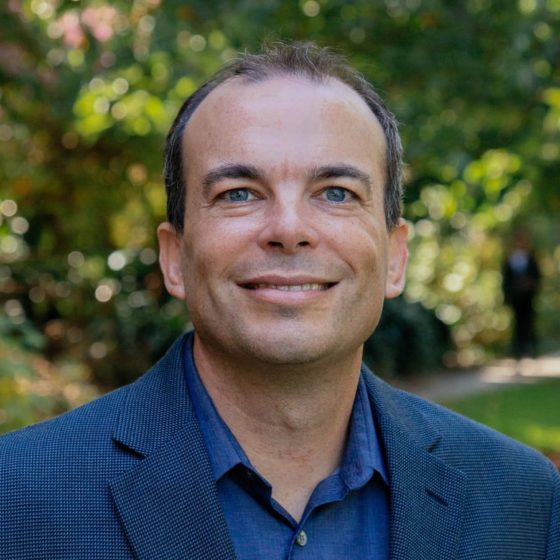 Geoff Kish
Vice President of Programs
Leads strategic and operational efforts in all program areas, actively working with the California Department of Parks and Recreation to identify and develop priority projects across the state.
Geoff has led partnerships to enhance park conservation across all levels of government, from national park management to the revitalization of community parks. He was most recently the Principal of Ridgeline Management Consulting, where he helped nonprofit organizations build capacity. Previously, he served in leadership roles at the Downtown Providence Parks Conservancy, the Santa Monica Mountains Fund, the Center for Park Management at the National Parks Conservation Association, and at IBM Global Business Services.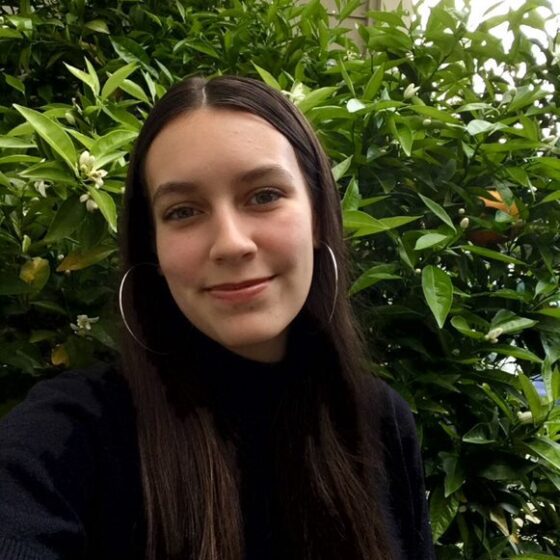 Isabel Martin
Community Engagement Intern
Supports Parks California's community engagement.
Isabel is currently a sophomore at UC Berkeley majoring in Environmental Science. Prior to joining Parks California, she volunteered with the Napa Resource Conservation District to reforest and restore land in Napa County. Interested in the intersections of society and the environment, Isabel has been a part of several student environmental justice organizations to advocate for policy changes at the local, state, and campus levels. Isabel enjoys traveling to explore the outdoors and being creative through baking and jewelry making.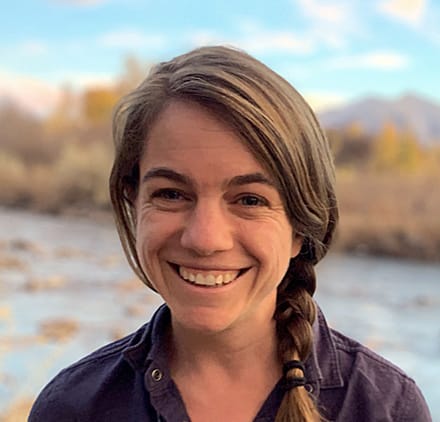 Becky Rittenburg
Resource Stewardship Programs Manager
Leads the development of an emerging conservation program that works in collaboration with California State Parks' Natural Resources division.
Becky has worked at the intersection of resource management and education for nearly a decade. Her previous roles have focused on groundwater sustainability planning for basin-scale conservation initiatives, program management for a Californian urban water conservation district, and development of watershed education programs in northern Idaho and southern California. Becky completed her Ph.D. in Watershed Science and Management at the University of Idaho, and her B.A. in Environmental Science at Colorado College.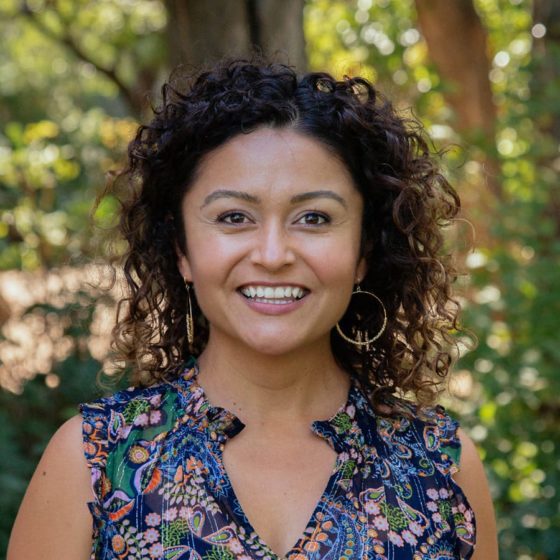 Myrian Solis Coronel
Director of Community Engagement
Drives Parks California's equitable access programs through community engagement, storytelling, and collaborations across the state.
Prior to joining Parks California, Myrian led REI's Next Gen Marketing program where she oversaw national partnerships, experiential  marketing, and content collaborations. Prior to joining REI Co-op, she worked at KPBS, San Diego's local PBS and NPR (National Public Radio) affiliate, where she managed special events and developed media and outreach campaigns. She has been a board member for several organizations including I Love a Clean San Diego and MANA de San Diego. She is also the co-creator of the Latina Giving Circle. From 2013-2019, she served as commissioner for California State Park and Recreation; later, serving as the Commission's first Latina Chair. When she is not working, Myrian enjoys traveling the world with her two children and husband, discovering new eateries, and indulging in a new read or podcast.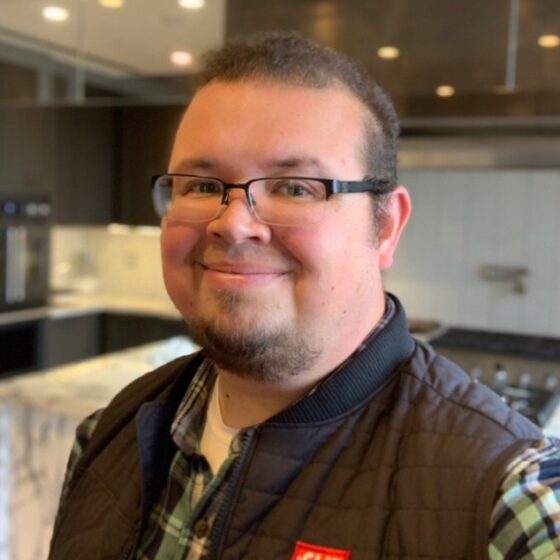 Alfred Torres III
Communications Manager
Leads teams across the Parks California organization to develop impactful storytelling and outreach opportunities- supporting the mission of expanding equity and stewardship for California's parks.
Alfred's passionate about telling stories around ways we can protect our outdoor spaces. Prior to joining Parks California, he worked at two integrated advertising agencies which taught him different ways to give team clarity around branding and creative execution. Alfred's aptitude around best practices in communications grew at Clif Bar & Company. Under his direction, Alfred created numerous media and influencer immersion events to build awareness around developing a more sustainable food system while addressing climate change and its impact on outdoor spaces. 
Alfred's oversaw communications at Clif Bar's LEED-certified bakeries- building awareness around what is possible in a bakery setting by developing on-site renewable energy innovations and integrating pollinator habitats. He visited Congress yearly to advocate for organic farming protections with senators and representatives.  
Alfred holds a bachelor's degree in mass communications & journalism with emphasis in public relations from Fresno State University.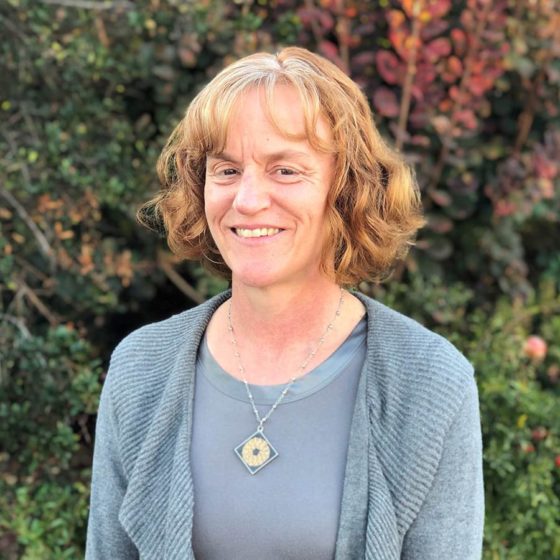 Meredith Wade
Finance Manager
Manages finance and accounting and supports building the infrastructure needed for Parks California to grow.
Meredith has over fifteen years of experience in finance and accounting. Most recently she worked as the Finance Manager at the Agricultural Research Foundation. Prior to that she served as a Finance Coordinator at Oregon State University. She holds an MBA in nonprofit finance and accounting from UC Davis. An avid outdoor enthusiast, Meredith is a certified whitewater raft guide, has traveled to 20 countries, and volunteers to help people with disabilities and youth with fewer resources experience the outdoors. 
Board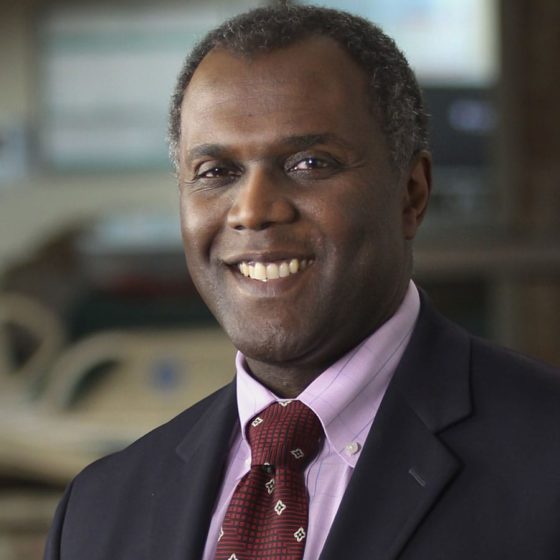 Steve Lockhart
Chair, Founding Board Member
Chief Medical Officer, Sutter Health (Ret.), David and Lucile Packard Foundation Trustee, and Parks Forward Commissioner.
Dr. Lockhart formerly served as Chair of the Board of NatureBridge and formerly served on the Board of Directors of REI. As a member of the National Park Service Second Century Commission, he advocated for environmental and science education within the national parks. He is an Eagle Scout, a Rhodes Scholar, and an avid mountain climber.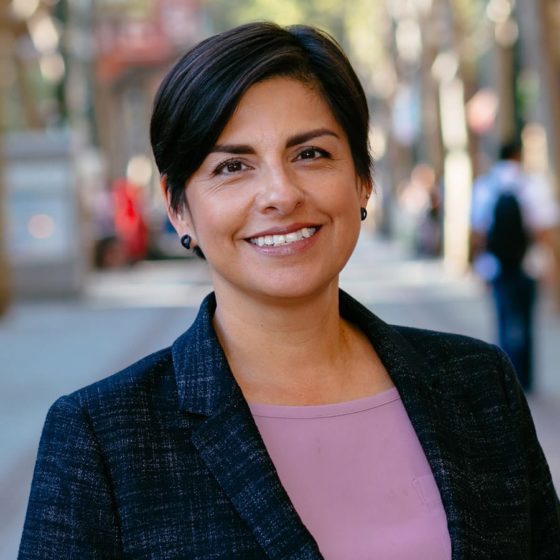 Teresa Alvarado
Secretary, Founding Board Member
Regional Vice President for South Bay/Central Coast, Pacific Gas & Electric Company, Principal, Morado Consulting and Chair, California Water Commission.
Teresa Alvarado is Principal of Morado Consulting specializing in supporting leaders, across sectors, to create positive economic, environmental and social impact. She also serves as a Gubernatorial appointee and chair of the California Water Commission.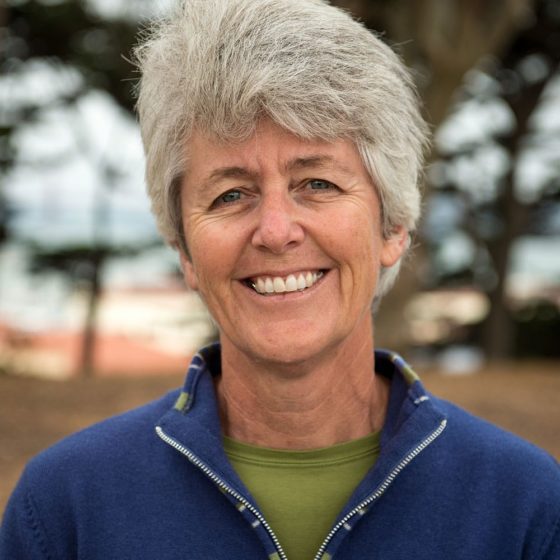 Sharon Farrell
Co-Chair, Founding Board Member
VP of Conservation and Stewardship, Golden Gate National Parks Conservancy, Acting Director of the One Tam Initiative, and facilitator of the California Landscape Stewardship Network.
Ms. Farrell has worked for all three organizations within the Golden Gate National Parks—the Conservancy, National Park Service, and Presidio Trust–over the past two decades. She oversees the planning and implementation of a number of cross-boundary community stewardship, science, and landscape-level restoration programs and projects.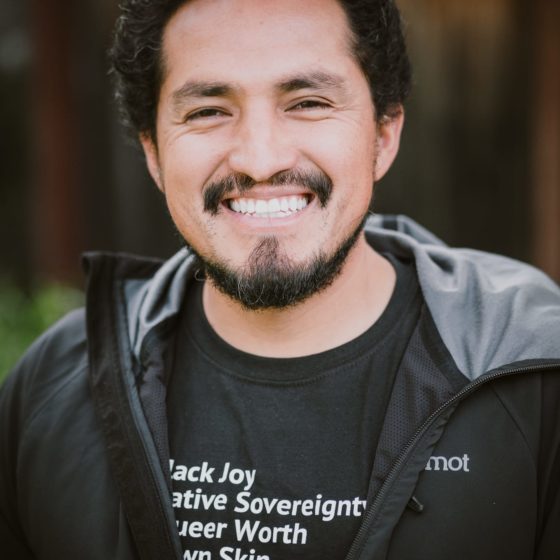 José G. González
Treasurer
Founder and Director Emeritus of Latino Outdoors. Environmental education advisor, outdoor education instructor and coordinator.
José G. González is the Founder and Director Emeritus of Latino Outdoors. He is an experienced educator as a K-12 public education teacher, environmental education advisor, outdoor education instructor and coordinator, and university adjunct faculty. As a Partner in the Avarna Group and through his own consulting, his work focuses on Equity & Inclusion frameworks and practices in the environmental, outdoor, and conservation fields. He is also an illustrator and science communicator.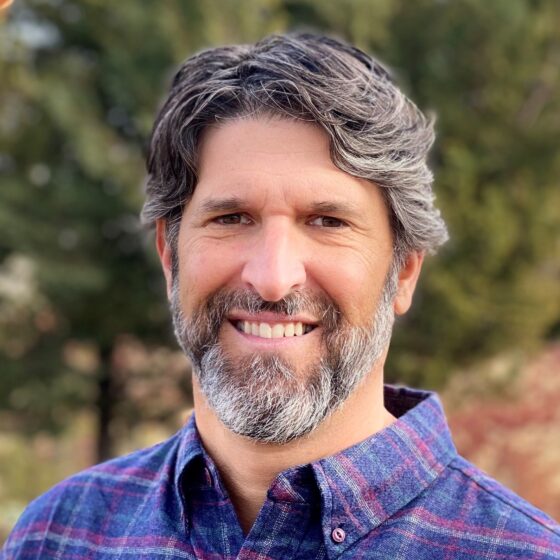 Tony Lillios
Board Member
Tony Lillios is an executive coach and entrepreneur. He is the subject of the documentary, Crossing Bhutan.
Tony Lillios is an executive coach and entrepreneur. He has founded five businesses, most notably Speck Products, and facilitates growth in the organizations he now serves. Tony is an athlete, adventurer, and an outdoorsman. He is the subject of the documentary, Crossing Bhutan, that explores the country's policy of Gross National Happiness (GNH).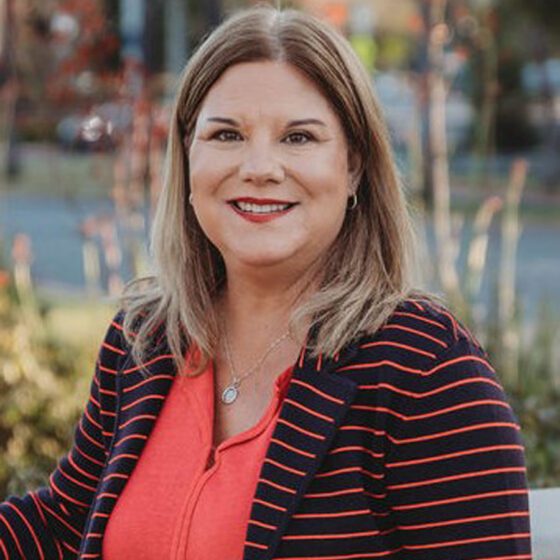 Deanna Mackey
Board Member
President, Public Television Major Market Group. Founder, Public Media Women in Leadership.
Deanna Martin Mackey is president of the Public Television Major Market Group (PTMMG), a consortium of the 40 largest PBS member stations in the U.S. Mackey focuses her time on leadership/culture, revenue generation, audience development and digital on behalf of the group as well as national partnerships and system leadership activities. Previously, Mackey worked for 25 years at KPBS, San Diego, serving as COO in her final six years at the station.
Mackey is credited with spearheading KPBS.org as a third content platform and creating KPBS' converged newsroom.
In 2015, Mackey co-founded Public Media Women in Leadership, to provide mentorship/training for women in her industry and address issues of gender inequity in public media. Mackey serves as a Girl Scout troop leader for 17 high school girls and spent 10 years in board governance for Girl Scouts San Diego. In 2018 Mackey received the Hera Heroine Leadership Award from Hera Hub, workspace for women. In 2014 Mackey was named a YWCA Tribute to Women & Industry (TWIN) honoree for her work mentoring women at KPBS and via the Girl Scouts. She was named Outstanding Alumnus from SDSU's Daily Aztec newspaper the same year and in 2010 was named one of five "Women who Move the City" by San Diego Magazine.
Prior to working at KPBS, Mackey was a writer and editor for several San Diego-based publications. She spent her early years in journalism as a radio news writer. Mackey earned her Bachelor of Arts from San Diego State University with a double major in journalism and political science. She lives in San Diego and is married to Christopher Ingalls. She and her husband have five children between them, one granddaughter, and one lovely Lab.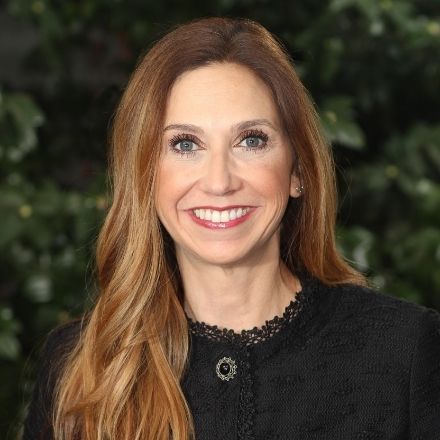 Gayle Miller
Ex Officio - Proxy for Keely Martin Bosler, Director of California Department of Finance
Gayle Miller is the Chief Deputy Director of Policy, California Department of Finance.
Gayle Miller was appointed chief deputy of policy at the California Department of Finance by Governor Newsom in 2019. Gayle had previously served as senior policy advisor for the California Department of Tax and Fee Administration and deputy controller, director of policy in the Office of the State Controller. She also served as a principal consultant in the Office of the California State Senate President pro Tempore in addition to holding several positions in the California State Senate. Gayle earned a Master of Business Administration degree in strategy and communications from the University of California, Berkeley and a Master of Business Administration degree in economics and finance from Columbia University.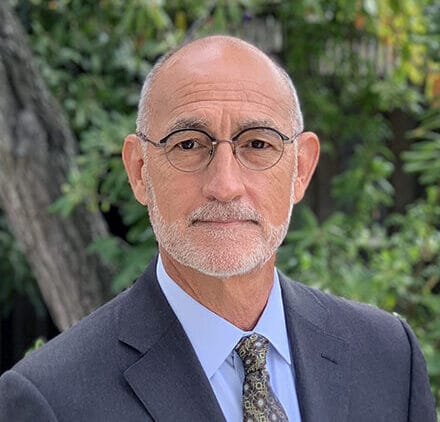 Armando Quintero
Ex Officio
Armando Quintero is the Director for the California Department of Parks and Recreation.
An experienced parks professional with expertise in park operations, outdoor education, equity and access, and diversity and inclusion in hiring and retention, Armando is an environmental scientist by training. Since 2015, he has been executive director of the Sierra Nevada Research Institute at the University of California, Merced, where he was also director of development from 2008 to 2014. He has also served as a member of the California Water Commission since 2014.
Former Board Members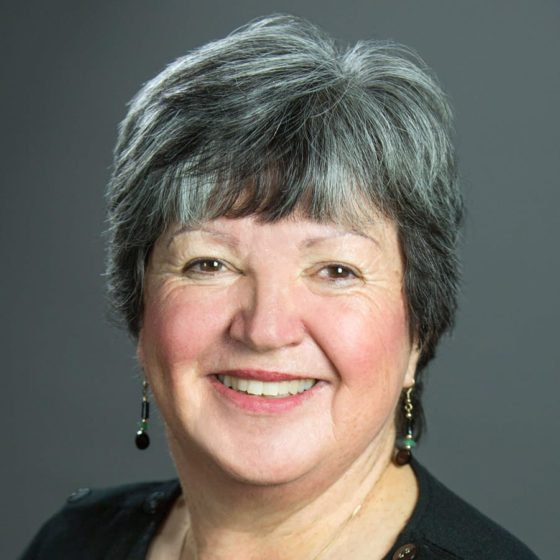 Belinda Faustinos
Founding Board Member
Belinda Faustinos is the Executive Director of Nature for All.
Prior, Belinda served as the Executive Officer of the San Gabriel and Lower Los Angeles Rivers and Mountains Conservancy (RMC). She was also the Executive Officer of three joint powers entities: the Watershed Conservation Authority, the San Gabriel River Discovery Center Authority and the Los Cerritos Wetlands Authority. She retired from these positions in May of 2011 after 40 years as a California State employee. A native of Southern California, Belinda was born and raised in East Los Angeles, California. She obtained her bachelor's degree from Pitzer College.
Advisory Council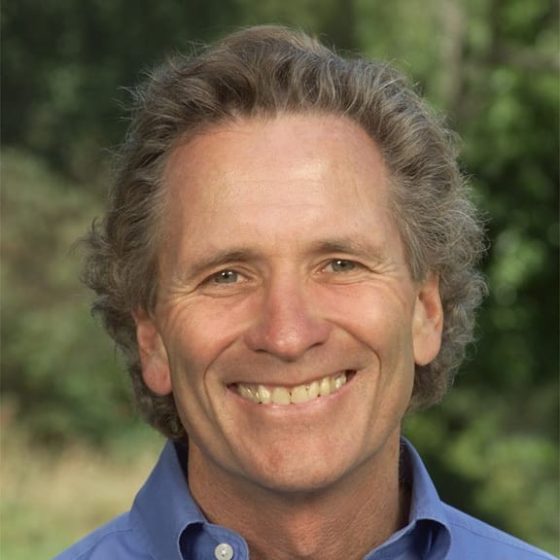 Doug McConnell
Host of Bay Area Backroads on KRON, OpenRoad: Exploring the West on national Public Television, and Mac and Mutley on KPIX and the Discovery Channel
Mr. McConnell has worked in Bay Area television since 1983. He has produced and hosted Bay Area Backroads on KRON, OpenRoad: Exploring the West on national Public Television, and Mac and Mutley on KPIX and the Discovery Channel. As co-founder of Convergence Media Productions, Doug also develops and oversees many other media projects in support of parks and open space agencies and nonprofit organizations.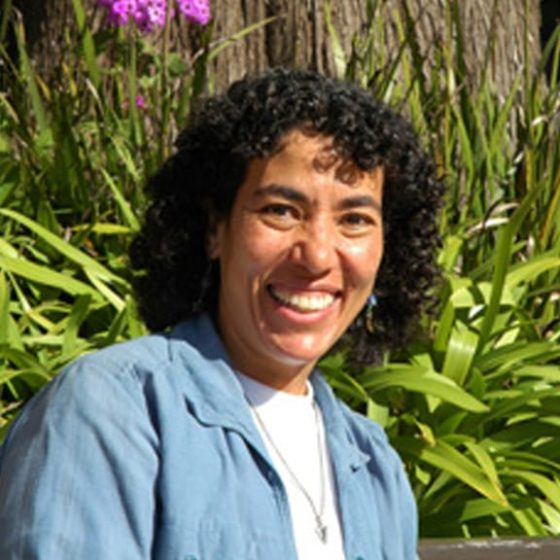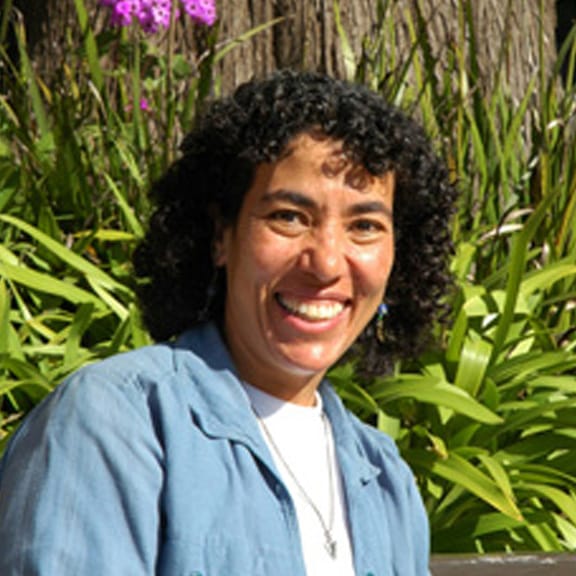 Nina Roberts
Professor in the Department of Recreation, Parks & Tourism at San Francisco State University and faculty director of the university's Institute for Civic & Community Engagement.
Professor in the Department of Recreation, Parks & Tourism at San Francisco State University and faculty director of the university's Institute for Civic & Community Engagement. Dr. Roberts is a Fulbright scholar whose expertise includes park access, outdoor recreation across cultures, women/girls outdoors, and youth development. She spent the majority of her career in the field including leading wilderness experiences with varied populations. Dr. Roberts' research on DEI has been widely published and is highly regarded.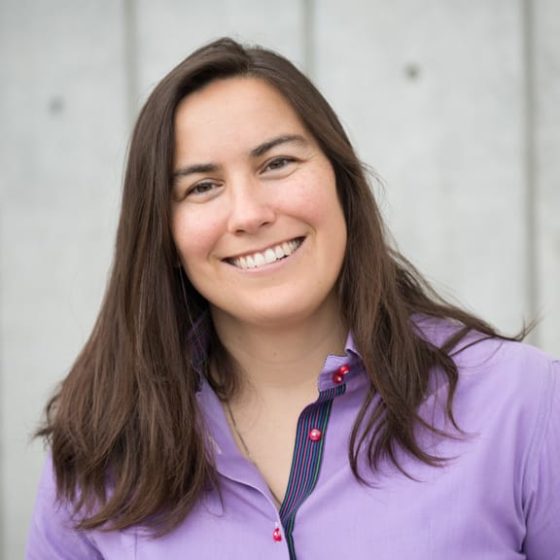 Louise Stephens
Director of Strategy at the Kennebunkport Climate Initiative, an organization focused on mobilizing youth around climate change.
Director of Strategy at the Kennebunkport Climate Initiative, an organization focused on mobilizing youth around climate change. Ms. Stephens previously served as the Manager of Special Projects for the Tennessee Aquarium, after earlier working on its freshwater conservation strategy. She has a long-standing interest in sustainable seafood and conservation. Previously she conducted market research for Manta Consulting Inc and IMPACTS Research and Development. She is partial to any California state park that involves water.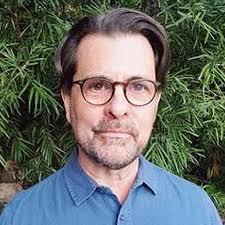 Sean Woods
Chief of Planning for Los Angeles County Department of Parks and Recreation
Mr. Woods previously served as the Los Angeles Sector Superintendent for California State Parks where he implemented the Department's Urban Strategic Initiative. Through this initiative, State Parks worked with local partners to address the needs of underserved urban residents by committing resources to community outreach and development of urban parks. Mr. Woods oversaw the acquisition, planning and development efforts at Rio de Los Angeles State Parks, Baldwin Hills Scenic Overlook and Los Angeles State Park – representing a $150 million dollar investment in the urban core of Los Angeles.