Past Grants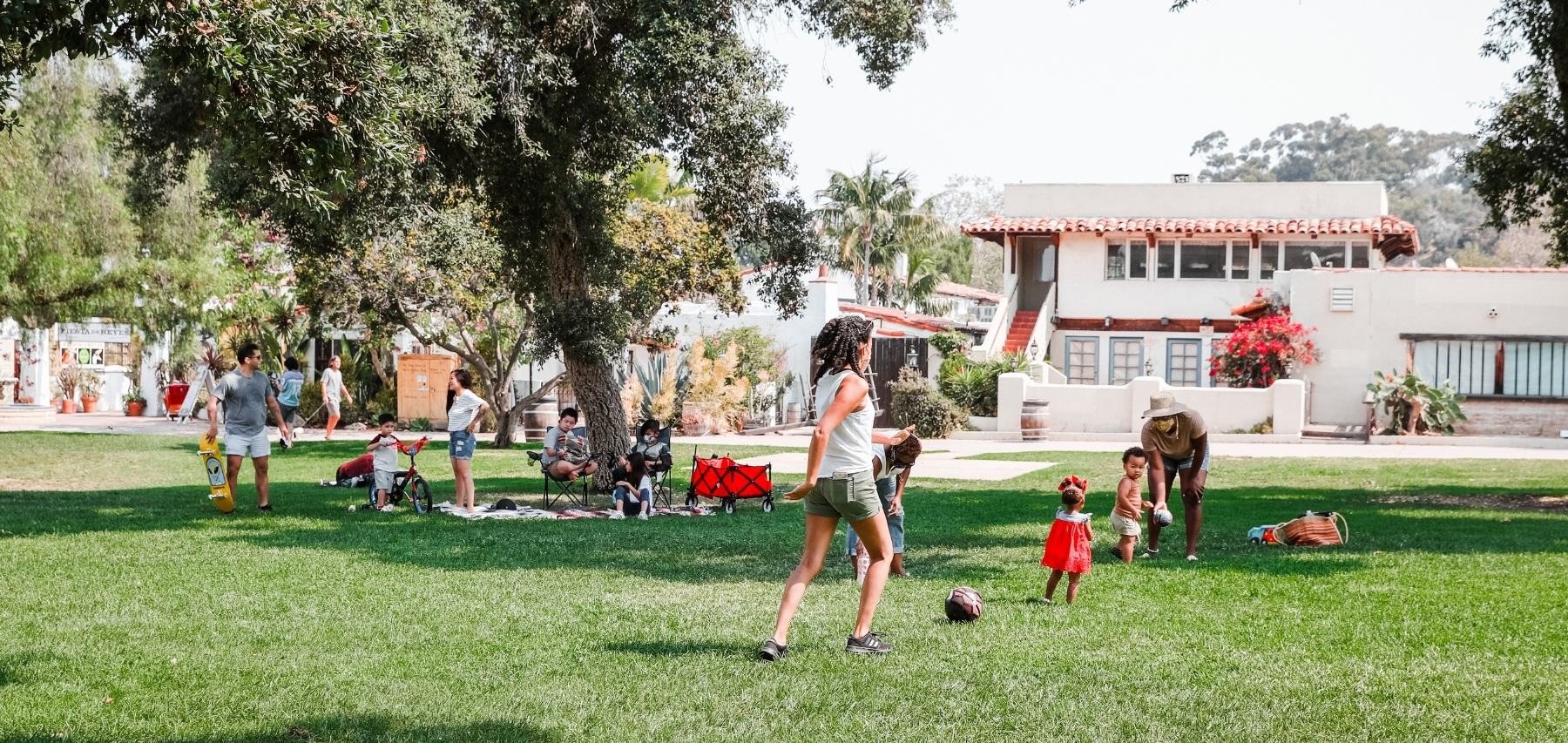 Parks California grants help our State Parks reach their goals in becoming more welcoming, accessible, and relevant to all visitors. Take a look at some of our past grant recipients and the exciting work that our grants helped to fund.
COVID-19 Small Grants
COVID-19 created unprecedented challenges for many California State Park partners and
volunteers working alongside park staff to provide world class experiences to visitors. The COVID-19 Small Grants helped current Nonprofit Concessionaires of California State Parks to
modify physical park spaces to promote visitor and employee safety, and adherence to social
distancing guidelines during the pandemic. In addition, this program supported up to $300 of expenses to assist with the reopening and safe operation of California State Park visitor centers, kiosks, museums, and gift shops.
Grantees include:
American River Conservancy
Angel Island Conservancy
Anza-Borrego Foundation
Auburn Boat Club
Boosters of Old Town San Diego
CA State Mining & Mineral Museum Association
CA State Railroad Museum Foundation, Inc.
Cal Citrus Historic Park Non Prof. Mgt. Co.
Calaveras Big Trees Association
California Indian Heritage Center Foundation
Central Coast Lighthouse Keepers
Central Coast State Parks Association
Coastside State Park Association
Crystal Cove Conservancy
Doheny State Beach Interpretive Association
First San Diego Courthouse, Inc.
Fort Ross Conservancy
Friends of Allensworth
Friends of China Camp
Friends of Columbia State Historic Park
Friends of Lakes Folsom and Natoma
Friends of Mt. Tam
Friends of Ocotillo Wells
Friends of San Diego Wildlife Refuges, Inc.
Friends of Santa Cruz State Parks
Friends of Sutter's Fort
Friends of the Elephant Seal
Gold Discovery Park Association
Humboldt Redwoods Interpretive Association
Ide Adobe Interpretive Association
Junior League of Monterey Co
Literacy for Environmental Justice
Locke Foundation
Los Angeles River State Park Partners
Los Encinos Docent Association
Malibu Adamson House Foundation AKA Malibu Lagoon Museum
Malibu Creek Docent Association
Marconi Conference Center Operating Corp.
Mendocino Area Parks Association
Monterey State Historic Park Association
Mount Diablo Interpretive Association
Mountain Parks Foundation
Napa Valley State Parks Association
Point Lobos Foundation
Poppy Reserve/Mojave Desert Interpretive Association
Portola and Castle Rock Foundation
Prelado de los Tesoros de la Purisima
Redwood Parks Conservancy
Santa Barbara Trust for Historic Preservation
Santa Monica Mountains Natural History Association
Sea and Desert Interpretive Association
Sierra Gold Parks Foundation
Sierra State Parks Foundation
Sonoma Ecology Center
Sonoma Petaluma Parks Inc.
Stewards of the Coast and Redwoods
The San Onofre Parks Foundation
Ventana Wildlife Society
Waddell Creek Association
Western States Trail Foundation