Route to Parks Grants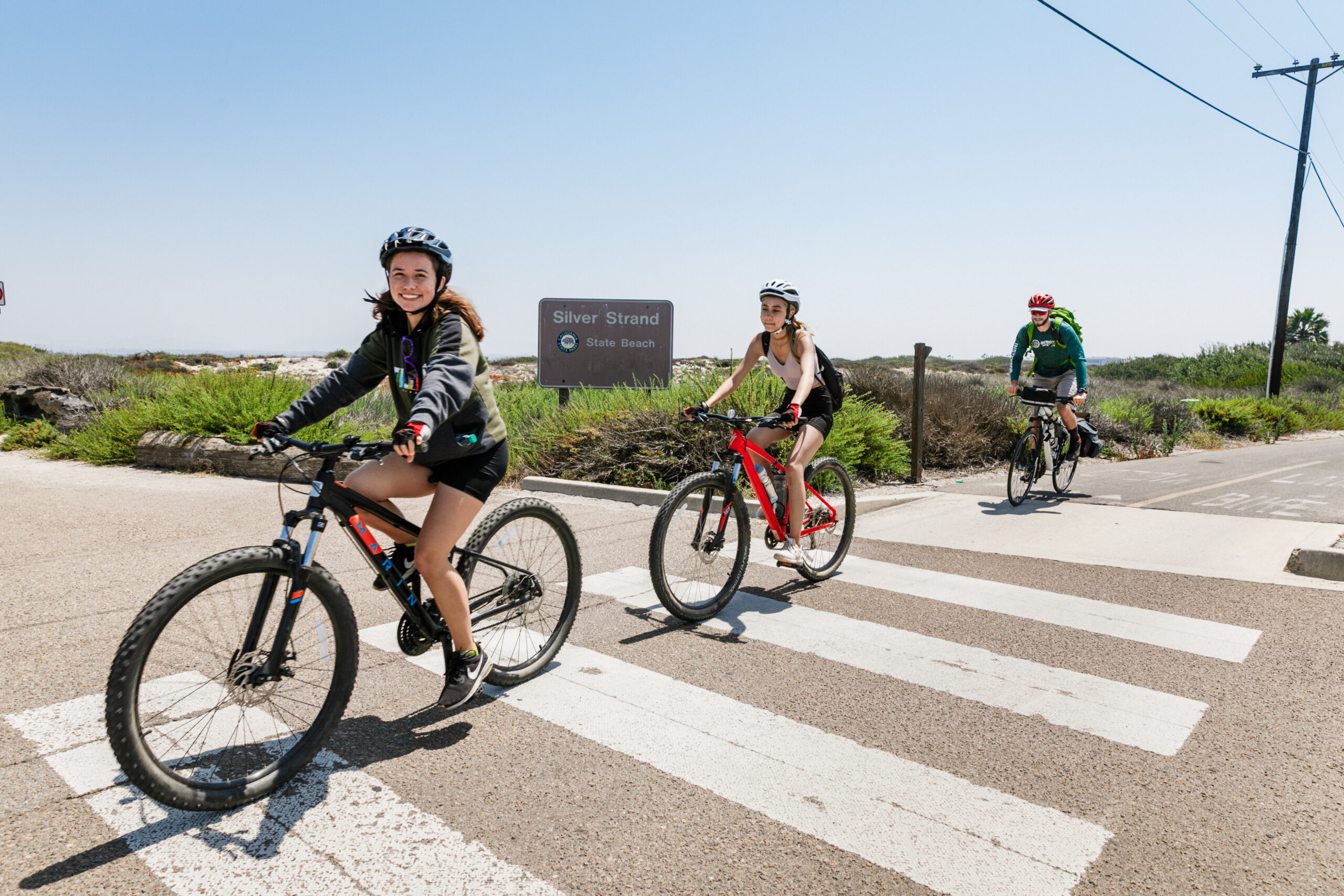 At Parks California, we believe that everyone deserves a world-class park experience that can lead to a lifelong connection with nature. However, documented disparities, such as the lack of transportation or public transit options can be a barrier to fostering personal connections with the outdoors.
To help ensure that all communities, including people who have been historically marginalized, have an opportunity to visit and enjoy California State Parks, Parks California launched  the Route to Parks grants program in 2020 to support local organizations that are best able to address transportation and other obstacles faced by these communities. 
Together, we are helping people develop a connection, appreciation, and love for nature. Over the past three years, we have provided grants to more than 40 organizations across the state that, in turn, have been able to create transformative experiences in nature for their communities.  Focused on providing experiences in State Parks to underrepresented communities, we are proud to offer this grants program for the fourth cycle.  
This program is made possible through a public private partnership, supported by private fundraising by Parks California, and the California Department of Parks and Recreation's Waterway Connections Initiative. Route to Parks is aligned with the goals of California Natural Resources Agency's Outdoors for All program. Through this partnership, Parks California is excited to expand the Route to Parks grants program this year with increased opportunities for water-related outdoor access and experiences. Through this program, we aim to improve park access for all Californians so they can create authentic connections with nature. 
ELIGIBILITY CRITERIA
For the 2024 grant cycle, we are seeking proposals that address the following criteria: 
Primarily provide transportation to/from:

1)

California State Parks and beaches

; 2)

California State Park partnerships, such as partner-operated properties, and partner-operated programs at State Park properties, that connect people to inland waterways, including lakes, rivers, watersheds, and water systems

Offer a valuable recreational, environmental, cultural, or historical learning experiences;

Reach underrepresented communities who may face challenges getting to or enjoying parks, and/or lack opportunities to create meaningful connections to nature;

Address those parts of the state with the greatest transportation needs.
Preference will be given to proposals that:
Include programming and/or experiences at California State Parks, and State Park partnerships that connect people to inland waterways
Deliver memorable experiences in nature through collaboration with other stakeholders to build expertise and deliver programs that they alone would not be able to provide;
Provide participants with multiple meaningful outdoor experiences in parks;
Strengthen collaboration and partnership with CA State Parks;
Have an innovative and relevant transportation approach for participants.
Eligible applicants include:
501(c)3 Organizations

Federal- and State- Recognized Tribal Governments (Tribal Government Programs, such as Tribal Arts Programs, Heritage Departments, Economic Development Entities, etc.)

Native 7871 Organizations

Fiscally sponsored Community Organizations

Government Agencies
*We aim to distribute grants statewide, but proposals focusing on inland waterways and access to inland water may receive priority. The preference is due to funding currently available for the Route to Parks grant program.
Under this grant cycle, Parks California anticipates grant awards will average $35,000. Applicants should apply for projects that start January 1, 2024, with the intention of completion by December 31, 2024. A preview of the grant guidelines can be accessed here. Proposals will be submitted through Parks California's grants management system. 
LEARN MORE
See the grant timeline and apply here.
Parks California held an informational webinar on August 3, 2023 to discuss Route to Parks Grants goals and address common questions regarding the application process. Potential applicants are encouraged to view a recording of the webinar prior to submitting a proposal. View the webinar recording at this link. 
New this year! Please note, applicants are required to discuss the proposed project with California State Park staff in each District where programming is proposed. Due to the summer's busy season, we highly encourage you to begin conversations with the park, beach and/or land manager you intend to visit as soon as possible. These early conversations can help inform your on-site activities and resources needed. While a letter of acknowledgment is not required this year, you will need to provide the name and contact information of the State Parks employee with whom you discussed your proposal. 
Proposals are due by 5 p.m. on September 22, 2023