Route to Parks Grants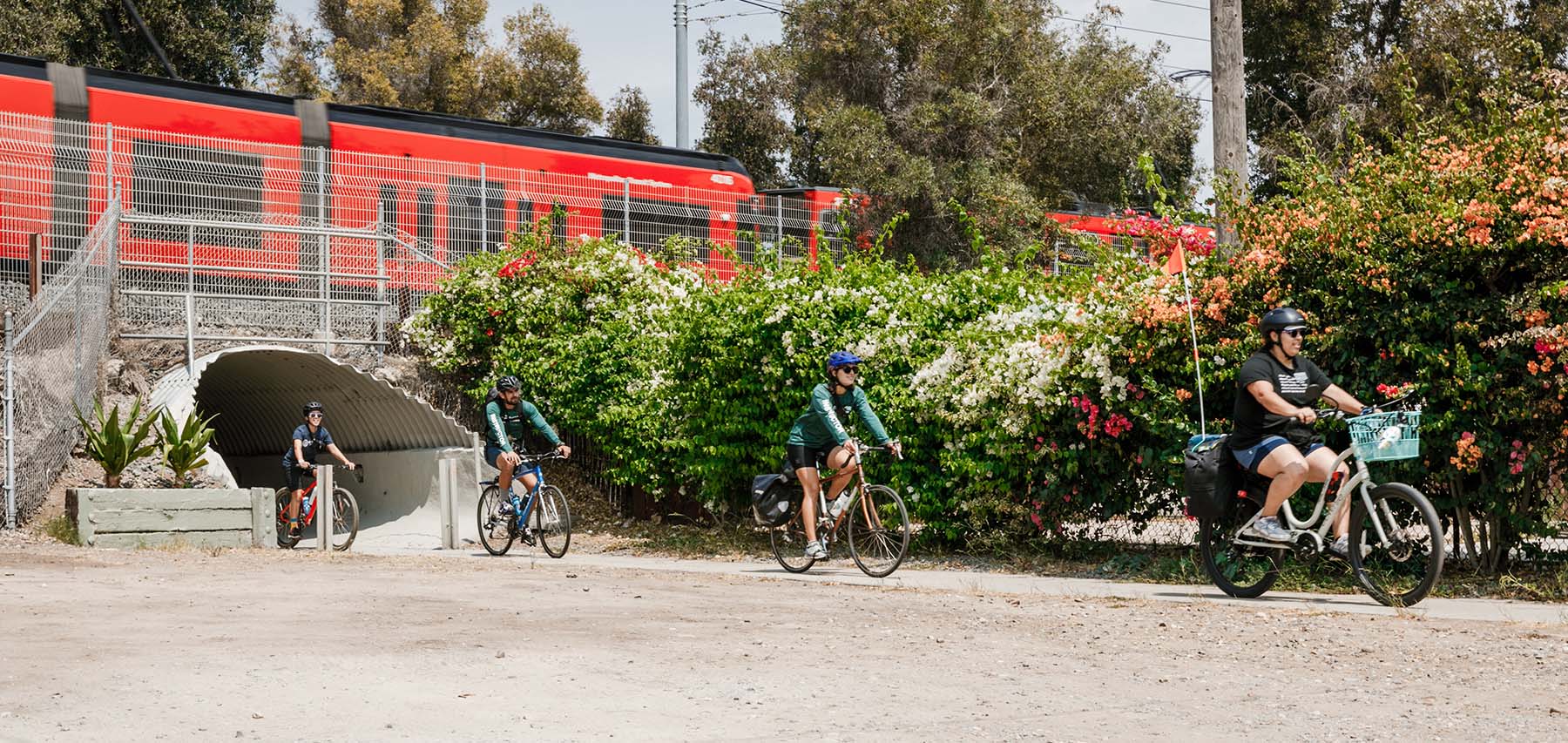 At Parks California, we believe that everyone deserves memorable and long-lasting experiences in nature.  
To help ensure that all communities, including people who have been historically marginalized, have an opportunity to visit and enjoy California State Parks, Parks California is proud to offer the Route to Parks grants program to local organizations who are helping people develop a connection, appreciation, and love for nature. Over the past two years, we have been proud to provide grants to more than 40 organizations across the state that day to day offer transformative experiences in nature for their community.  
The Route to Parks grants program is focused on providing experiences in State Parks to underrepresented communities. Studies have shown that communities of color continuously have unequal transit access to large public green spaces (1).  For example, in Los Angeles, 41% of lower-income households do not have immediate access to a park, and many large regional parks, including state parks, do not have direct transit line access (2). By supporting local organizations that are addressing the physical and mental barriers to access that park-poor communities face, we collectively support communities in their personal journey to connecting with the outdoors. 
In the first two years of the Route to Parks grants program, grantees have connected thousands of people with their State Parks and Beaches providing positive and memorable experiences outdoors. For many participants, these programs marked their first visit to a State Park or Beach, and 83% of participants reported wanting to expand their visits.  
GRANT ELIGIBILITY CRITERIA  
For the 2022-2023 Route to Parks grants cycle, Parks California sought out proposals that address the following criteria: 
Provided transportation to a California State Park or Beach;

 

Offered valuable and positive recreational, environmental, cultural, or historical learning experiences;

 

Reached underrepresented communities who may have faced financial challenges getting to or enjoying parks (often defined by government agencies as disadvantaged); and

 

Addressed those parts of the state with the greatest transportation needs.
To learn about the next grant cycle, sign up to the Parks California newsletter.