Route to Parks Grants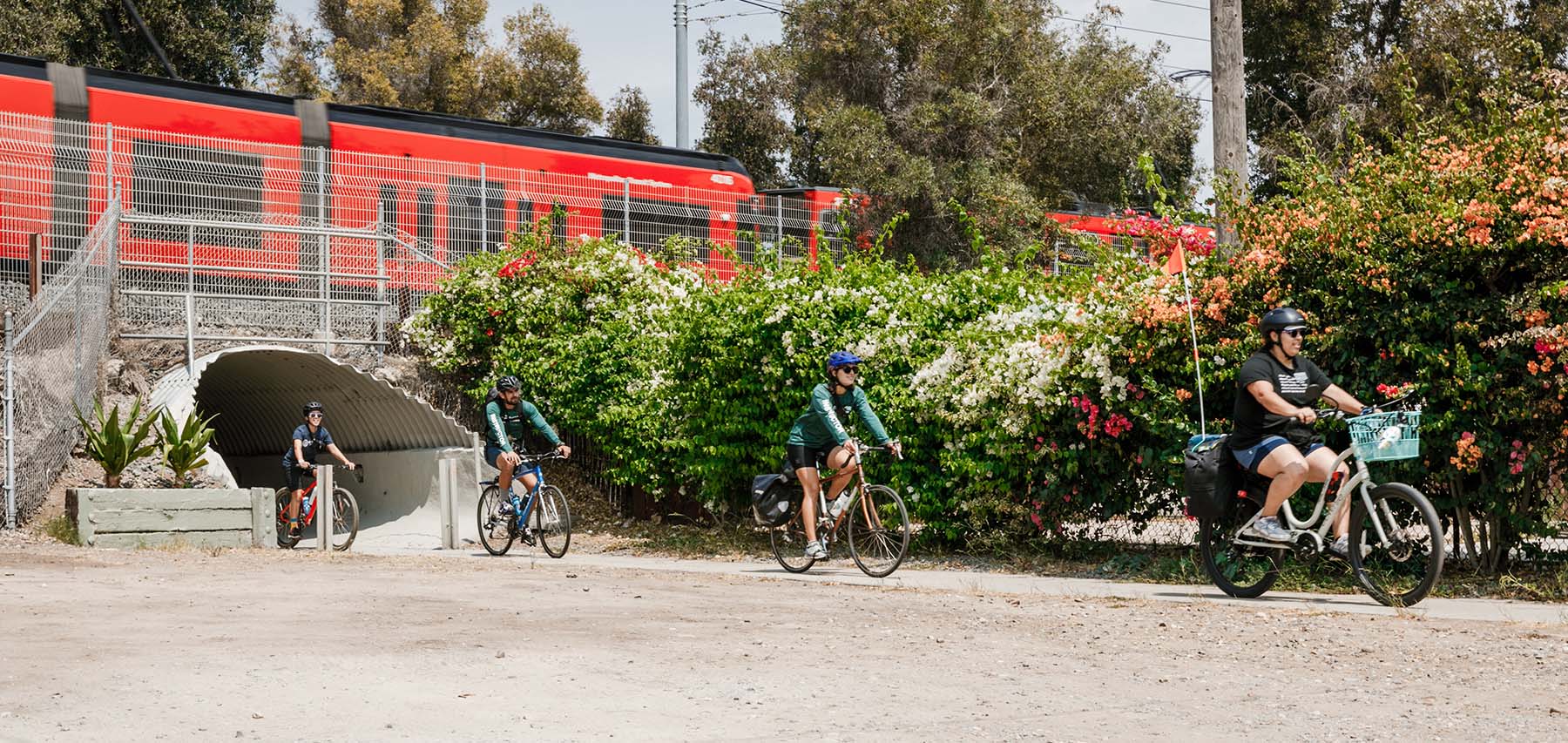 At Parks California, we believe that everyone deserves memorable and long-lasting experiences in nature.  
To help ensure that all communities, including people who have been historically marginalized, have an opportunity to visit and enjoy California State Parks, Parks California is proud to offer the Route to Parks grants program to local organizations who are helping people develop a connection, appreciation, and love for nature. Over the past two years, we have been proud to provide grants to more than 40 organizations across the state that day to day offer transformative experiences in nature for their community.  
The Route to Parks grants program is focused on providing experiences in State Parks to underrepresented communities. Studies have shown that communities of color continuously have unequal transit access to large public green spaces (1).  For example, in Los Angeles, 41% of lower-income households do not have immediate access to a park, and many large regional parks, including state parks, do not have direct transit line access (2). By supporting local organizations that are addressing the physical and mental barriers to access that park-poor communities face, we collectively support communities in their personal journey to connecting with the outdoors. 
In the first two years of the Route to Parks grants program, grantees have connected thousands of people with their State Parks and Beaches providing positive and memorable experiences outdoors. For many participants, these programs marked their first visit to a State Park or Beach, and 83% of participants reported wanting to expand their visits.  
GRANT ELIGIBILITY CRITERIA  
For the 2022-2023 Route to Parks grants cycle, we are seeking proposals that address the following criteria: 
Provide transportation to a California State Park or Beach;

 

Offer valuable and positive recreational, environmental, cultural, or historical learning experiences; 

 

Reach underrepresented communities who may face financial challenges getting to or enjoying parks (often defined by government agencies as disadvantaged); and

 

Address those parts of the state with the greatest transportation needs. 

 
Preference will be given to programs that:  
Deliver memorable experiences in state parks through collaboration with other stakeholders to build expertise and deliver programs that they alone would not be able to provide; 

 

Provide participants with multiple meaningful outdoor experiences in parks; 

 

Have an innovative transportation approach;

 

Programs that foster collaboration and partnership with California State Parks. 

 
Who can apply? Nonprofits including 501(c)(3); California State Park partners such as cooperating associations, friends' groups, etc.; K-12 institutions and city/county entities.
Parks California anticipates grant awards will average $15,000. Programs should be completed within the grant cycle year, November 2022 – October 2023.
TIMELINE  
Event

 

Date

 

Description

 

Grant Guidelines Released

 

May 16, 2022

 

Available through the Foundant Portal 

 

Informational and Q&A Webinar

 

June 15, 2022

 

Parks California will hold a webinar to review this RFP and proposal process. All parties interested in submitting a proposal are encouraged to attend about it is not required that you be on a webinar to submit a proposal. The w

ebinar

will also be recorded and made available on the Parks California website for those who cannot participate in the live webinar.

 

You can view a recording of the webinar HERE.

Parks California Grants Program Office Hours 

 

June 21-23, 2022

 

AND

July 19-21, 2022

Staff will be available during "office hours" from 10a-12p to answer questions by phone. To schedule a 15-minute meeting during "office hours", please email

grants@parkscalifornia.org

. Meetings will be accepted and confirmed after the June 15

webinar.

 

Proposals due

 

August 5, 2022

 

Foundant Portal

Grant Funding Announcements

 

Week of October 17 2022

 

Mid-year Report 

 

May 31, 2023

 

Final Report 

 

November 30, 2023

 
Sources: