Footprints: Uplifting the Impact of Hispanic and Latinx Communities on California State Parks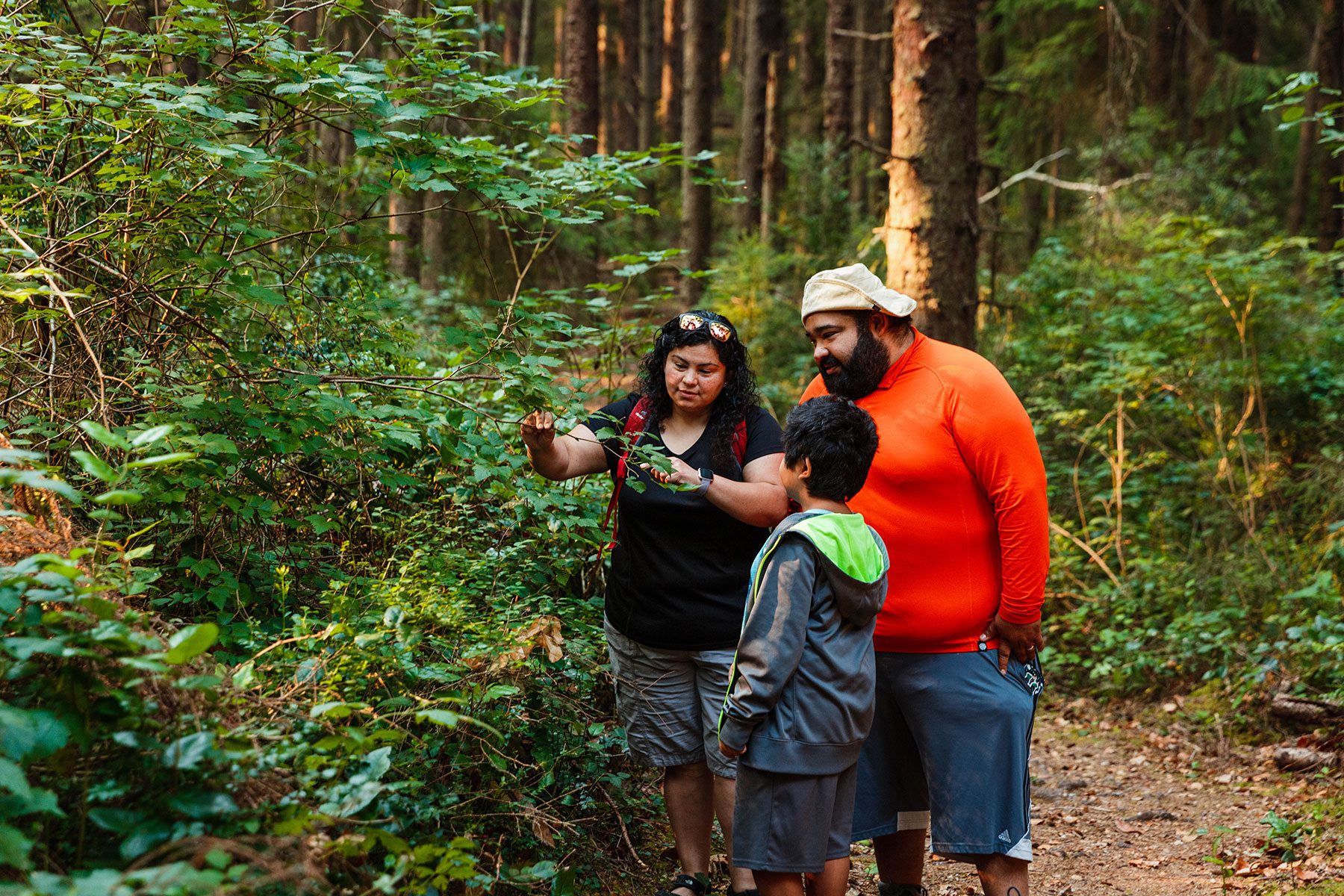 "Footprints" is a Parks California blog series aimed to highlight the contributions of people and communities on state parks. Revisit our past blogs on the impact of Women, as well as LGBTQIA+ and Black communities in the outdoors.
Hispanic Heritage Month (celebrated from Sept. 15 to Oct. 15) presents a dedicated time and space to uplift Hispanic and Latinx communities – and in our case, celebrating that impact particularly in the outdoors. Whether as a volunteer, a park ranger, policymaker or community advocate, California's 280 state parks wouldn't be what they are without the dedication and innumerable involvement of these communities.
California State Park History: César E. Chávez and Anza-Borrego 
California State Parks have been improved by the leadership of Latinx individuals in many different ways. For example, in 1966, César E. Chávez came to Borrego Springs to support workers advocating to join the National Farm Workers Association union. Chávez joined union organizers in protest by camping at Anza-Borrego Desert State Park's Borrego Palm Canyon Campground. Learn more about this historic moment below, and here on State Park's website:
In June 1966, César Chávez came to Borrego Springs to support local workers who wanted the National Farm Workers Association as their union. When they came to town, influential members of the community put pressure on the motels to get them out. After being told they could not camp at Christmas Circle Community Park in the center of town, César Chávez and union organizers camped at Borrego Palm Canyon Campground at Anza-Borrego Desert SP.
This interpretive panel project, created by Borrego Springs High School students and Anza-Borrego Desert State Park ®, details these historical events that paved the way for improved working conditions for farmworkers (special shoutout to the Anza-Borrego Foundation for their support and partnership!).  
Organizations Connecting the Latinx Community to State Parks
Many organizations are currently doing work on the ground to connect more Hispanic and Latinx communities to state parks, including our Route to Parks grantee Latino Outdoors! Latino Outdoors works to "inspire, connect, and engage Latino communities in the outdoors and embrace cultura y familia as part of the outdoor narrative, ensuring our history, heritage, and leadership are valued and represented." 
Organizations like Latino Outdoors facilitate transformative outdoor experiences for Latinx communities that help to build relationships, connect community members to their Indigenous roots and uplift diverse voices in the effort to steward natural resources for years to come. We invite you to explore this blog post highlighting 20 Latinx environmentalists and conservationists to learn more about how all of us can get involved in this important work.
We are grateful for the opportunity to support Latino Outdoors and others through the Route to Parks grant program and the Natural Resource Stewardship Career Pathways grant program. Here are some of our other grantees working to support Latinx communities build lasting relationships with the outdoors:
Beyond Hispanic Heritage Month
"From the depth of need and despair, people can work together, can organize themselves to solve their own problems and fill their own needs with dignity and strength." 
This quote from César E. Chávez – who, in addition to his participation in the 1966 Borrego Springs protests, was a longtime advocate for farmers and environmental protection – calls us all to work together to protect outdoor spaces and invites us to rediscover nature as a place for connection and community-building with each other all year long. 
Who in your community is working to connect Latinx folks in the outdoors? Let us know by tagging them and us on Twitter or Instagram!