Protecting California's Coast from Sea Level Rise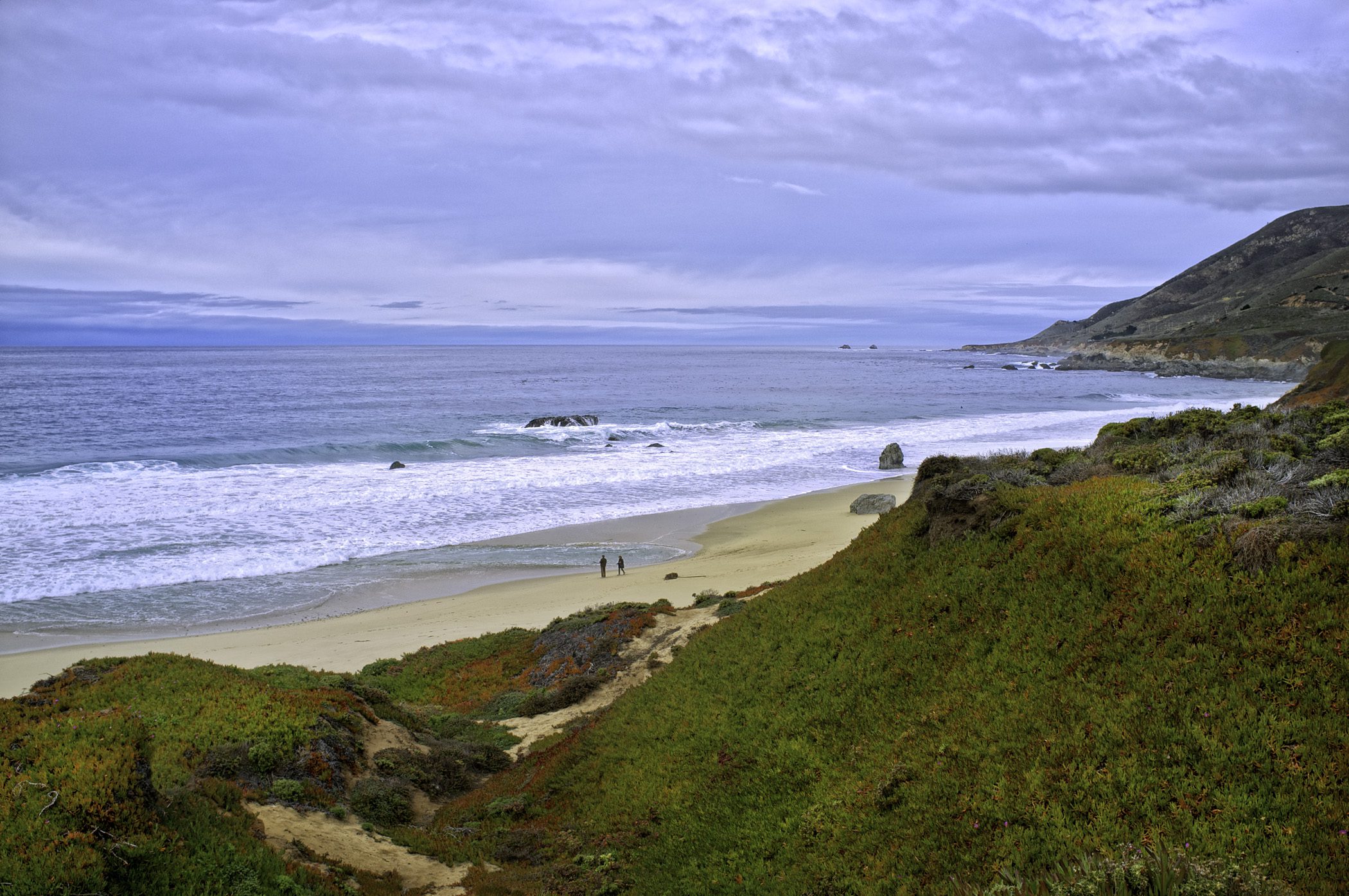 California's iconic coastline is world-renowned for its rich tapestry of dunes, sandy beaches, coastal bluff, and tidepools – a wonderfully diverse set of habitats for plants and wildlife. California has been applauded for Protecting California's Coast protecting public access and providing recreation opportunity. Significant cultural resources, histories, memories, and many untold stories are threaded along the coast.  
The coast is central to both California's identity and our public and ecological health, but it's currently at risk due to rising sea levels and worsening climate change impacts.  
What causes sea level rise?  
Sea level rise is a symptom of our changing climate. 
Frozen reservoirs, like glaciers and ice sheets, have held a portion of our planet's moisture for millions of years. As we release more and more greenhouse gases into the atmosphere, our planet's average temperature is increasing, causing these frozen reservoirs to melt. As the planet warms, more and more water is released from glaciers and ice sheets, and the ocean level is expanding and rising. 
What does this mean for California? 
Currently, much of California's coastline is squeezed between the rising seas and cities, towns, and other infrastructure which does not allow much room for beaches, coastal marshes, and wetlands to retreat inland as the ocean rises.  As a result of sea level rise, we will see more coastal hazard events like winter storms and floods that will increase in size, severity, and frequency. California State Parks Sea Level Rise Adaptation Strategy lays out sobering projections of how sea level rise may impact California's coastline: 
By the year 2100, California is projected to experience 1 to 7 feet of sea level rise, depending on future rates of global emissions. That could put 60% of California's coastal beaches at risk.  
Projections indicate that 600,000 people and $150 billion (2010 dollars) in California coastal property may be affected by sea level rise by the end of the century (Barnard et al., 2019)   
For California State Parks, preliminary modeling indicates 5 feet of sea level rise and a 100-year storm event could impact 593 structures, 150 acres of parking lots, 93 campgrounds and day-use areas, and 65 miles of access roads California Department of Parks and Recreation and California State Coastal Conservancy, 2017). 
Impacts from warming and rising seas will affect our access, coastal communities, ecosystems, and economies to varying degrees from inundation, flooding and coastal erosion. We have work to do reduce our emissions and support local climate adaptation planning efforts and projects that promote coastal resiliency to mitigate this risk.   
How is California State Parks addressing Sea Level Rise? 
California State Parks just released its Sea Level Rise Adaptation Strategy to address the impacts of sea-level rise along the California coast. We're proud to partner with State Parks for this important work. This strategy lays out a set of actions and support tools to maintain public access to the coast; to protect the state's most valuable coastal resources, plants and animals; and to promote nature-based solutions for building climate resiliency along the coast. To learn more about the Sea Level Rise Adaptation Strategy and examples of existing coastal resiliency projects, click here.  
Over the next year through our blog and live events, we'll share more examples of how California State Parks is addressing sea level rise. Follow along our newsletter and blog to learn more. 
State Parks' role on the coast is to provide access and recreational opportunities while protecting the invaluable natural and cultural resources that have inspired Californians for decades. The department also embraces the responsibility to hold these lands in trust for future generations, and the opportunity to be a leader on sea level rise resilience in California. It is our resolve to protect California's treasures and ensure continuing, equitable access to the coast. We cannot do this alone and hope you will support us on this journey.
– California State Parks Director Armando Quintero – California State Parks Sea Level Rise Adaptation Strategy 
References: 
Barnard, P.L., Erikson, L.H., Foxgrover, A.C., Finzi Hart, J.A., Limber, P., O'Neil, A.C., van Ormondt, M., Wood, N., Hayden, M.K., and J.M. Jones. 2019. Dynamic flood modeling essential to assess the coastal impacts of climate change. Scientific reports, 9:4309. 
California Department of Parks and Recreation; California State Coastal Conservancy. 2017. Draft Report: Sea Level Rise Assessment for Existing Facilities