ParkSpeak: Exploring the Impact of Black History at Colonel Allensworth State Historic Park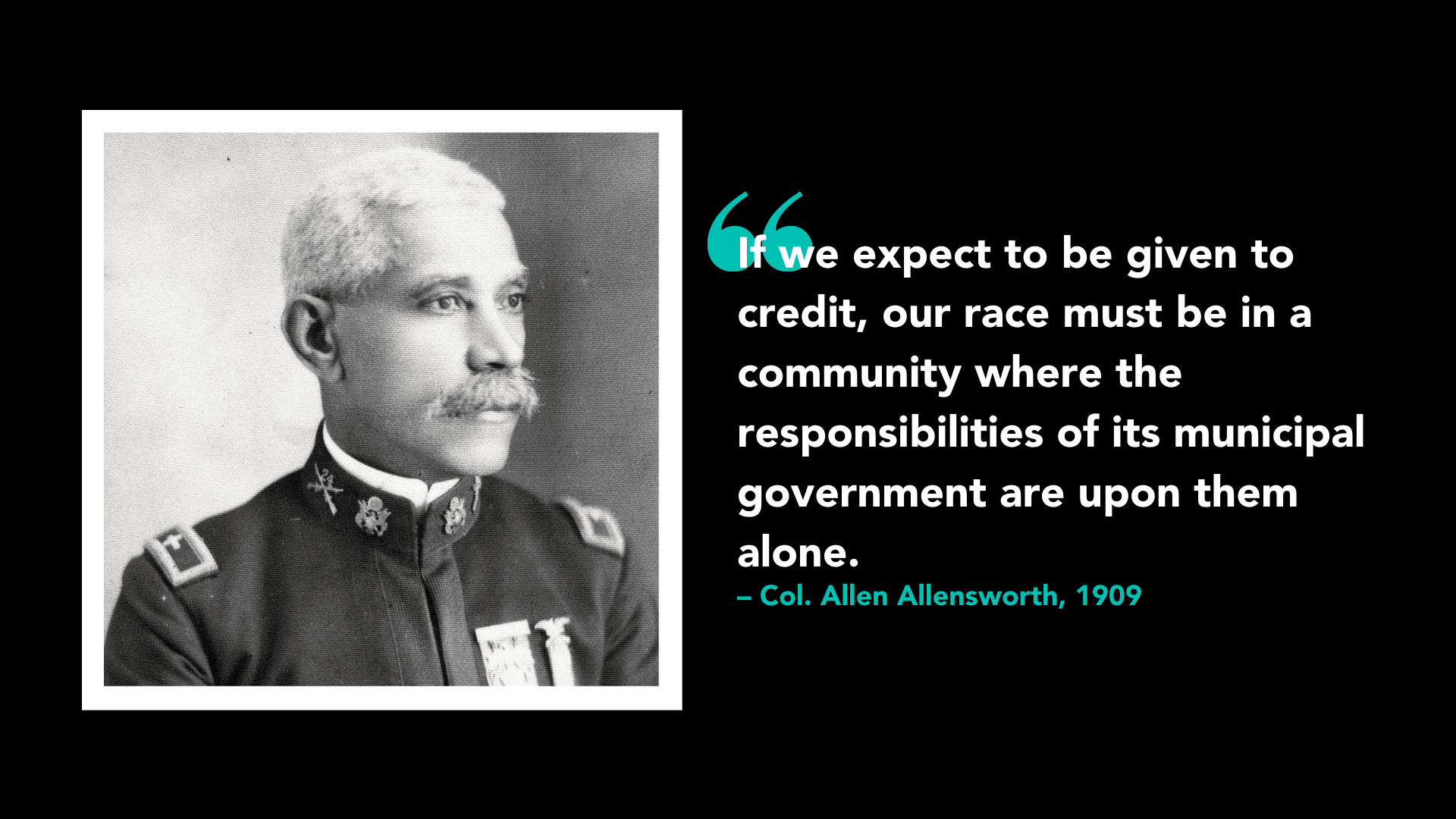 Black history and experiences, as well as the countless societal contributions, have left indelible legacies from coast to coast and across time – including at California State Parks.
One park with a rich history and a legacy that embodies the African American experience to this day is Colonel Allensworth State Historic Park (SHP).
Before becoming a state park, Allensworth was a thriving town in the southern reaches of the state's Central Valley in the early 20th Century. 
Its founder, Colonel Allen Allensworth, was the first African American to achieve the title of Lieutenant Colonel in the U.S. Civil War, and later establish the town in 1908 – the first town in California to be completely governed by African Americans that would later become the home of Colonel Allensworth SHP. 
Col. Allensworth established this place as part of the larger Black Town Movement in California, and the country. The movement, the town and the land it was founded on continue to play a vital role in Black communities' fight to establish and maintain autonomy.
We invite you to explore the history of Allensworth and the importance of the Black Town Movement, and to reflect on the contributions of Black history in California State Parks by watching our first ParkSpeak event of 2021.
On April 22, our friends and stellar panelists helped us learn more about the park's past, present and future. 
Notably, the event highlighted the significance of Allensworth as part of a national movement to establish safe communities for African Americans to express their civic ambitions in a time of racial violence and Jim Crow, as well as the history of black settlements in California – from Weed in Siskiyou County to El Centro in Imperial County. Together, we also explored how the historic town of Allensworth became a state historic park, and the planning process for updating visitor facilities at Colonel Allensworth SHP in collaboration with Friends of Allensworth. 
See for yourself by watching the video below! 
WATCH PARKSPEAK – COLONEL ALLENSWORTH SHP NOW:
WHERE TO NEXT?

If you're interested in past ParkSpeak virtual explorations, you can check them out below:
Remember to stay tuned and sign up for future ParkSpeak events at ParksCalifornia.org/ParkSpeak, and email Parks California to let us know which state park you want us to explore next. See you on our next adventure!